Open House & Annual Winter Indoor BBQ
Monday, January 27, 2020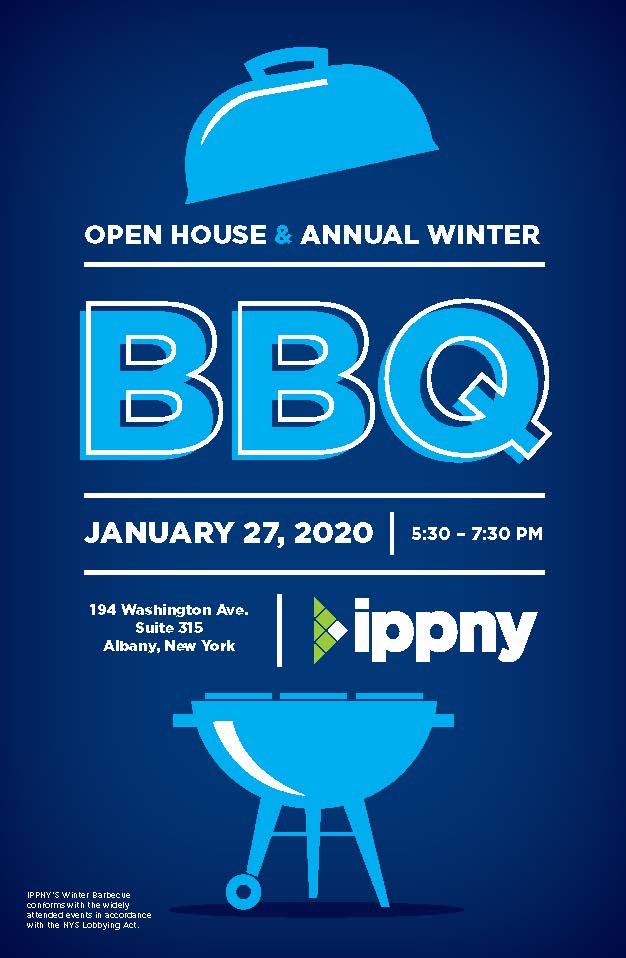 Join us for our exciting Open House & Annual Indoor Winter BBQ. This event is open to those who work in or have business related to the energy industry. The event will be held from 5:30 - 7:30PM on Monday, January 27, 2020.

Our offices are located at 194 Washington Avenue, Suite 315 in Albany. Our building is situation on the corner of Washington Avenue and Lark Street, across from the Armory Buildling.

Limited parking is available in the buildings garage. If you park in the garage, please bring your parking ticket with you to the BBQ to be validated at the registration desk.

For questions, please contact Emily Shover at emily.shover@ippny.org.