Energy Evolution:
Powering the Future Grid
Download this year's spring conference presentations!
Guide to Exhibitors & Sponsors
Sam Laniado, Principal
Read & Laniado
Presentation
Richard Kauffman
Presentation

Craig Ivey
Presentation

Janet Gail Besser
Presentation

Dan Allegretti
Presentation

Thomas Kiley
Presentation

Julien Dumoulin-Smith
Presentation
IPPNY's 28th Annual Spring Conference & Showcase
May 20 & 21, 2014
Desmond Hotel & Conference Center
660 Albany Shaker Road
Albany, NY 12211
Check out this year's exhibitors!
About the Annual Spring Conference & Showcase...
Our spring conference regularly attracts well over 100 energy industry executives, policy makers and members of the financial and legal communities. The Draft New York State Energy Plan and ongoing Energy Highway initiatives pose many potential changes that will affect the way business is done in New York. This year's conference will focus on the integration of distributed energy resources and how that will impact system reliability, consumers, and competitive energy markets in this state.
The Showcase affords attendees, exhibitors, and sponsors alike the opportunity to engage a wide variety of individuals and groups, including representatives of businesses and organizations, public officials, members and future members of the Independent Power Producers of New York, Inc.
The Showcase provides an excellent way to market your products and services, while maximizing your exposure to attendees. Over 250 people attend this event each year, and with more than 15 exhibitors on display; the opportunities clearly increase your corporate exposure!
AGENDA*
Please note that the agenda set forth below is subject to change as speakers and details are confirmed.
Tuesday, May 20
5:30 to 7:30 PM
Reception & Exhibitor Showcase
Wednesday, May 21

7:00 to 8:30
Breakfast with Exhibitors
8:30 to 8:45
Welcome Remarks
8:45 to 9:25
Legislative Discourse: Evolving Policies
Hon. Amy Paulin, Member of Assembly & Chair
Committee on Energy
New York State Assembly
Hon. George Maziarz, Senator & Chair
Energy and Telecommunications Committee
New York State Senate
9:25 to 9:45
NYS Federal & Regulatory Briefing
Sam Laniado, Principal & Outside Council for IPPNY
Read & Laniado, LLP
9:45 to 10:45
Coffee Break with Exhibitors
10:45 to 12:30 PM
Innovative Collaboration: Integrating Distributed Energy into a New Utility Model
Richard Kauffman, Chairman, Energy Policy & Finance
Office of the NYS Governor
Craig Ivey, President
Consolidated Edison Company of New York, Inc.
Janet Gail Besser, Vice President Policy & Government Affairs
New England Clean Energy Council
Dan Allegretti, Vice President Energy Policy
Exelon Corporation
Moderator: Jonathan Raab, Ph.D., Raab Associates, Ltd.
12:30 to 2:00
Lunch with Exhibitors
2:00 to 2:40
Plugging into Energy Investment Signals
Julien Dumoulin-Smith, Executive Director
US Electric Utilities & IPP's Group
UBS Investment Research
2:40 to 3:20
Supply & Demand: Stresses on a Constrained Delivery System
Thomas Kiley, President & CEO
Northeast Gas Association
3:20 to 3:30
Closing Remarks
Lunch

Breakfast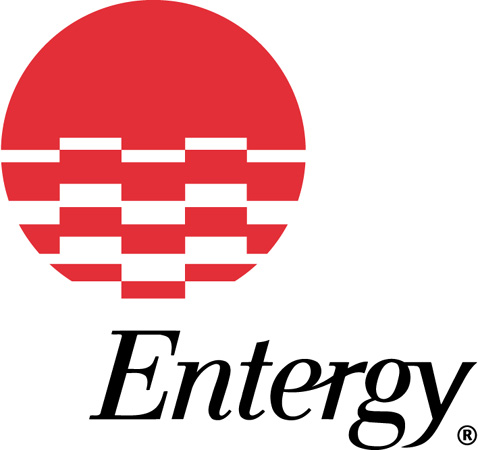 Hospitality Suite*

Reception
Thank to this year's Showcase Reception Sponsors!
Intermission
There are many other sponsorship opportunities available. Please download the Sponsorship Packet for more information!
The Hospitality Suite is an IPPNY Members' Only event, invitation only.
On or before April 7, 2018
IPPNY Members $455; Non-Members $515*
At the Door
(and after April 7, 2018)
IPPNY Members $515; Non-Members $580*
Registration will not be processed without payment. No registration refunds will be given after April 7, 2018. All cancellations prior to April 7, 2018 are subject to a $100 per person processing fee. *Registration fee includes the conference materials, breakfast & lunch.
Online registration.
Credit Card processing through PayPal (PayPal account not required)
Desmond Hotel & Conference Center
660 Albany-Shaker Road
Albany, NY 12211
Need a room? A block of rooms has been held at the Desmond Hotel for exhibitors and conference attendees. To book your room, please contact the Desmond Hotel at 518-869-8100. Let them know you would like to book with the Independent Power Producers of New York Spring Conference. The Group rate is $140.00. The room block will be available until April 15, 2016 or until rooms are sold out. Book early to guarantee your room!
Online reservations are also available!
Access or Promotional code: 4011